Winona County – Minnesota
Winona County lies on Minnesota's border with Wisconsin.
Winona (county seat)
Altura
Dakota
Elba
Goodview
Lewiston
Minnesota City
Rollingstone
St. Charles
Stockton
Utica
La Crescent
(mostly in Houston County)
Minneiska
(partly in Wabasha County)
Return to CEDA Team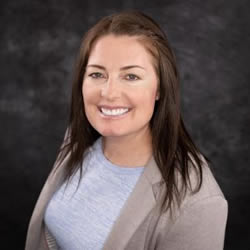 Dusty Liston
Dusty joined the CEDA team in February 2021 as a Community and Business Development Specialist. Dusty retired from the U.S. Marine Corps after 20 years of honorable, active-duty service in June of 2017. Since retiring, Dusty has worked for the City of St. Charles, Minn., and the La Crescent-Hokah Secondary school in La Crescent, Minn. Dusty holds a Bachelors of Science in Business Management from Park University.
Dusty grew up in the rural town of Ruthton, Minn., with a current population of 217 people and understands the needs of small-town U.S.A. She enjoys seeing them grow and prosper and is looking forward to creating solid relationships with businesses and citizens, to improve their economic growth. In her free time, Dusty enjoys spending time with her two children, working out, traveling, and reading.