Blue Earth – Minnesota
Blue Earth is located at the intersection of Highways 169 and 90.
An ideal combination of rural community and progressive capabilities, Blue Earth is proud to be home to nearly 300 businesses, both large and small. Blue Earth offers an ideal location for distribution centers.
Return to CEDA Team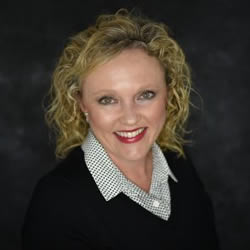 Amy Schaefer
Amy joined the CEDA team in July of 2020 as an Economic & Business Specialist for the City of Blue Earth. Amy brings a strong background in clerical work and municipal utility billing, along with a passion for rural community growth and sustainability. She is a community advocate and an involved community member, volunteering her time and energy with various boards and organizations. Amy is from Buffalo Center, Iowa, where she and her husband Marty raise three boys, Max, Charlie, and Henry. In her free time, Amy enjoys camping, walking, and watching her sons play football, basketball and baseball.
Return to CEDA Team
Emily Davis
Emily joined CEDA in April of 2020. She graduated from Minnesota State University, Mankato in 2016 and holds a Bachelor's degree in Mass Media. Previous to joining CEDA, Emily was the Executive Director of the Blue Earth Area Chamber of Commerce. She brings experience of planning events to actively engage students in building relationships with local businesses as part of career exploration. She is very excited to continue this work and to help students realize all the opportunities they have available to them.
Emily has been actively involved in her community. She currently is on the planning committee of multiple community events in Blue Earth. In her free time, Emily loves to spend time reading a good book, spend time outside, and spend time with her family and friends.