Goodhue County – Minnesota
Goodhue County is located in southeastern Minnesota.
Red Wing (county seat)
Bellechester (part)
Cannon Falls
Dennison (part)
Goodhue
Kenyon
Lake City (part)
Pine Island (part)
Wanamingo
Zumbrota
Return to CEDA Team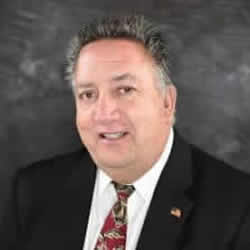 Ron Zeigler
Ron is the CEO/President of CEDA and reports directly to the agency's Board of Directors. He joined CEDA in 2004 after a decade with the Lake City EDA and nearly twenty years experience with both private and public community and economic development. His prior affiliations with a private development company and the public sector, and now a non-profit agency, have given Ron a unique perspective on the many angles of development projects.
Ron is a graduate of the National Development Council and holds a BA from the University of Minnesota–Morris. He is a board member of the Southeast Minnesota 504 Corporation.