Rural Development Tour
Join CEDA (Community & Economic Development Associates) on Thursday, August 31st 2023 from 10:45 am – 5 p.m. for a bus tour featuring three communities CEDA is lucky enough to serve.
The bus tour will showcase three vibrant communities in our region and will include economic development professionals, community and business leaders as well as decision makers in each of the featured communities.
The event will take place in person on a luxury Rochester City Lines Bus and will allow individuals and organizations an opportunity to learn more about investment and development opportunities as well as a better understanding of the communities respective assets.
The communities showcased are:
Cannon Falls, MN
Pine Island, MN
Kenyon, MN
Following the event there will be a reception where you can enjoy some food & drink and networking!
Since the bus tour is in person this year we require you to register due to limited seating on the bus. Thank you! Please register at: https://www.eventbrite.com/e/8th-annual-regional-development-tour-tickets-629500391617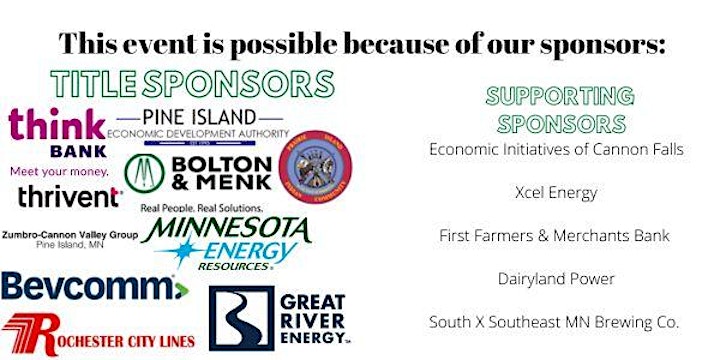 Location
Cannon Falls City Parking Lot Cannon Falls City Parking Lot Cannon Falls, MN 55009