LeRoy – Minnesota
LeRoy is located about 38 miles south of Rochester.
Small town located near the Iowa border. Lake Louise State Park is just outside of the town.
Return to CEDA Team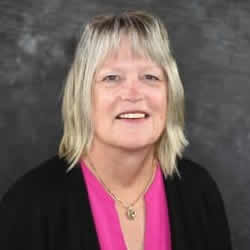 Spiff Slifka
Spiff Slifka joined CEDA in 2010 working with Howard County Business & Tourism as the Development Coordinator and Howard County Tourism Director. Before joining CEDA, Spiff worked with Howard County Economic Development starting in 2008. Prior to her work in economic development, Spiff was a manager and marketing specialist in the retail sector. Spiff has worked on many economic development projects such as Enterprise Zone, the Job and Mobility Institute (a national organization) as well as with new and existing businesses. Along with economic development, Spiff is an ardent proponent of tourism on a local and regional level through her affiliation with the Northeast Iowa Tourism Association and the Eastern Iowa Tourism Association.
Spiff is originally from Bottineau, North Dakota, and holds a Liberal Arts degree from North Dakota State University-Bottineau Branch and has continued her education at North Dakota State University-Fargo and San Diego State University.